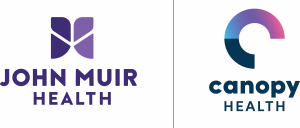 John Muir Health and UCSF Health are founding members of Canopy Health, which was created to reinvent health care in the Bay Area by providing easier access to refreshingly clear, human care. Through Canopy Health, consumers have a competitively priced option to access more than 5,000 primary care physicians, specialists and other health care providers, 18 hospitals, and dozens of outpatient care centers across eight Bay Area counties — Alameda, Contra Costa, Marin, San Francisco, San Mateo, Santa Clara, Solano, and Sonoma. The Canopy Health alliance includes many of the Bay Area's most trusted and respected hospitals, health systems and physician organizations conveniently located near where patients live and work. Members include John Muir Health, UCSF Health, Dignity Health, Marin General Hospital, Washington Hospital, Alameda Health System, Sonoma Valley Hospital, San Ramon Regional Medical Center and the Good Samaritan Health System, as well as four physician groups — Hill Physicians Medical Group, John Muir Health Physician Network, Meritage Medical Network, and Santa Clara County IPA (SCCIPA). Canopy Health offers a new choice for health care from a community of caregivers championing health, as well as transparent care and coverage. For more information, visit
Canopy Health
.

UCSF Medical Center and John Muir Health are collaborating to develop new company and regional health care network. Through this affiliation we are jointly developing a company that will serve as the cornerstone of a Bay Area health care network intended to provide patients with high quality care and an exceptional experience at an affordable price. Under our agreement both organizations are remaining independent, but a new company is being created that is equally owned and operated by both organizations. The new company will serve as a funding vehicle for future joint initiatives and a shared services organization to support programs and initiatives focused on better health care, at lower costs, for Bay Area patients.
The first of these joint initiatives is investment in a collaborative effort with other health care providers to form a regional health care network, or "accountable care network" (ACN). Establishing a Bay Area-wide ACN will provide patients from throughout the Bay Area and Northern California with a competitively priced option to access, close to where they live or work, many of the Bay Area's most trusted and respected hospitals, health systems and physician organizations. Learn more about our partnership with UCSF Medical Center.

Through our partnership with San Ramon Regional Medical Center, we are working to expand and improve care, access, and services for patients in the growing Tri-Valley area and surrounding communities. Our partnership builds on the strengths of both organizations and provides patients access to a superior network of services.

Together, we are working to further develop San Ramon Regional Medical Center and future outpatient projects in the area such as the Pleasanton Outpatient Center, coming in 2015. The Outpatient Center will be convenient for patients in the area, allowing access to a full range of services under one roof, and enabling us to work better as a team to coordinate care and enhance the patient experience. Learn more about our partnership with San Ramon Regional Medical Center.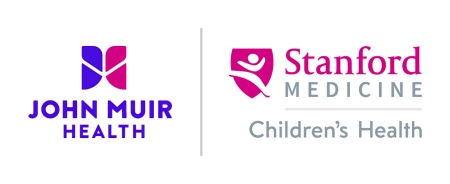 Together, John Muir Health and Stanford Children's Health have formed a partnership to bring comprehensive children's specialty services closer to home for families in Contra Costa County and the surrounding communities. This allows families to access expert children's specialty care locally through John Muir Health, with convenient locations in Walnut Creek and Pleasant Hill.

Since the opening of our Pediatric Intensive Care Unit in April 2015, we're now able to care for the most critically ill and injured children, from age 0 to 18—right here in Walnut Creek. This pediatric inpatient hospital unit is the first of its kind in Contra Costa County, offering critical care services for children in local and surrounding communities, including the treatment of a wide range of conditions, including congenital heart and neurological disorders, scoliosis, diabetes and respiratory problems.

Learn more about our partnership with Stanford Children's Health, as well as the Children's Specialty Services we offer.
John Muir Health's Accountable Care Organization Approach
An Accountable Care Organization (ACO) is a group of doctors, hospitals and other health care professionals that closely align and collaborate on providing coordinated, quality care to patients and help avoid unnecessary duplication of services and medical errors.
As an ACO, John Muir Health coordinates health care services as well as provides care management and wellness and prevention programs, such as:
Promoting quality, cost-effective medical outcomes through a patient-centered medical home that utilizes an interdisciplinary provider team (physicians, nurses, medical assistants, case managers, social workers).
Enhancing care by coaching and providing specific tools to patients with complex care needs and their family members and caregivers to continue their healing during the transition from the hospital to home.

In 2012, Blue Shield of California and John Muir Health engaged in an accountable care organization (ACO) initiative to provide integrated, cost-efficient health care to Blue Shield of California HMO members in the John Muir Health service area, including members of the California Public Employees' Retirement System (CalPERS) who enroll with John Muir Health's physician network (John Muir Physician Network).

The partnership is well aligned with John Muir Health's efforts to manage the cost of care, enhance quality outcomes, increase access to our services and improve the patient experience. John Muir Health and Blue Shield of California work together to share clinical and case management metrics and to coordinate comprehensive health care services. 
In partnership with Health Net of California, John Muir Health has engaged in an Accountable Care Organization (ACO) arrangement serving Health Net HMO members utilizing John Muir Health's medical centers and its physician network in the John Muir Heath service area (Contra Costa, Solano and Alameda counties). The ACO will focus on promoting patient engagement and improving the patient experience through a combination of care management and wellness and prevention programs. Learn more about our partnership with Health Net.

John Muir Health is participating in Medicare's Shared Savings Program, which is also an Accountable Care Organization (ACO) program. Our participation is one way we're working to improve coordinated care for our Medicare "Fee-for-Service" patients. We believe in doing what is best to provide a quality patient experience and help our patients improve coordination of their health, avoiding unnecessary hospitalizations. By participating in an ACO, groups of doctors, hospitals and other health care providers, coordinate high quality care to our patients—at the right time and in the right setting.