Adia Scrubb, MD, MPP Awarded Inaugural Fellowship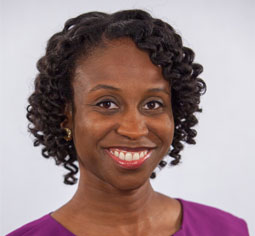 Adia Scrubb, MD, MPP, a second-year resident at the John Muir Health Family Medicine Residency Program, has been selected to receive one of two inaugural fellowships from the California Academy of Family Physicians Foundation. The Susan Hogeland, CAE Health Policy Fellowship furthers the foundation's goal of supporting family medicine physicians who will participate in policy creation and advocacy.

"My passion in health policy is really around access to care," said Dr. Scrubb. "I would like to continue working with medically underserved populations and I feel that this fellowship will provide me with additional skills to do so."

Dr. Scrubb received her Doctor of Medicine degree from the David Geffen School of Medicine and Program in Medical Education Program (PRIME) at the University of California, Los Angeles (UCLA) and the Charles R. Drew University of Medicine and Science in Los Angeles. She earned a Master of Public Policy degree from UCLA's Luskin School of Public Affairs and a Bachelor of Arts degree from the University of California, Berkeley in comparative literature.