Shining a Light on Mental Health
May is Mental Health Awareness Month. At John Muir Health, we will also mark the one year anniversary of an expansion of our offerings through our Behavioral Health Center, Outpatient Services and celebrate community partnerships that support mental health.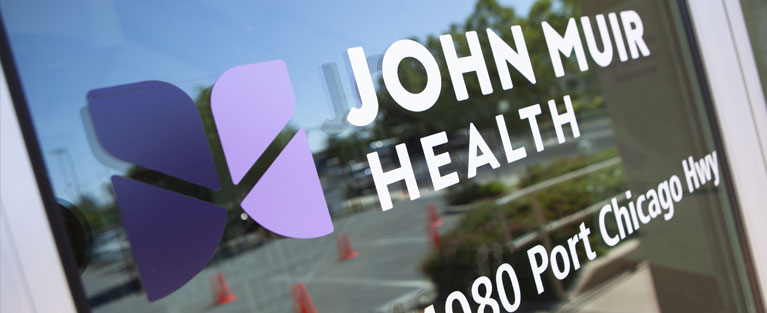 According to the National Alliance on Mental Illness (NAMI), one in five people will be affected by mental illness in their lifetime. Still, it's a topic surrounded by stigma that can lead to rejection, bullying and even discrimination. To meet the needs of our community John Muir Health offers both inpatient and outpatient treatment programs for children, adolescents, and adults who have psychiatric, behavioral or chemical dependency problems. 
Our Services

NAMI research indicates that half of all lifetime mental health conditions begin by age 14 and 75 percent by age 24. This makes treatment during the adolescent and early adult years a priority. For patients ages 14 to 18, the foundation for treatment is a comprehensive individualized plan developed and implemented in group therapy, through individual contact, family support and education based on a teen's identified goals. Group sessions allow participants to express their feelings, interact, build skills and foster personal strengths and abilities. With the support of their families, teens learn skills to promote stabilization in the home.

Outpatient treatment for patients over the age of 18 mostly takes the form of intensive day treatment services that help provide an easier transition from inpatient care to home and community. Participants attend a minimum of four hours of programing, five to six days a week, typically for four to six weeks. Outpatient services are voluntary and involve group and individual therapy sessions, as well as education and skill building opportunities. Patients at high risk of suicide and suffering from severe depression can be referred by their primary care physician or therapist in an effort to avoid unnecessary hospitalization.

Please join us as we celebrate the one year anniversary of our Behavioral Health Center, Outpatient Services.


Date:

Wednesday, May 8

Time:

4:30 p.m. – Reception and guided facility tours; 5:30 p.m. – Program and remarks

Location:

4080 Port Chicago Highway, Concord

RSVP:
William.nichols@johnmuirhealth.com
or (925) 674-4119
We also hear a lot about the tragedy and impact of addiction. According to the National Institute on Drug Abuse, abuse of tobacco, alcohol, and illicit drugs is costing our nation more than $740 billion annually. That doesn't begin to reflect the emotional and physical costs to families with a struggling loved one. We believe in the "medical model" for treatment of drug and alcohol addiction. This means that we view it as a disease that can be treated and managed. Each treatment plan is tailored to the individual needs and goals for each patient.

Community Partnerships

In 2018, we piloted a program that provided mental health services to people receiving care through our mobile health clinic at the Village Resource Center in Brentwood. In partnership with Fred Finch Youth Center, we provide free and confidential one-hour mental health counseling services to support emotional wellness for individuals and families. Bilingual English-Spanish therapy services address anxiety, depression, trauma, emotional difficulties, stress or other related issues. 
As we work to end the stigma around mental health issues, it helps to realize that at one time or another, all of us likely struggle from depression at some level. Our minds can affect how healthy our bodies are, and the other way around. We encourage our community to do small things to care for themselves, physically and mentally. Find a reason to laugh. Go for a walk with a friend. Play with a pet. Most importantly, reach out if help is needed. Our Behavioral Health team can be reached at (925) 674-4200.