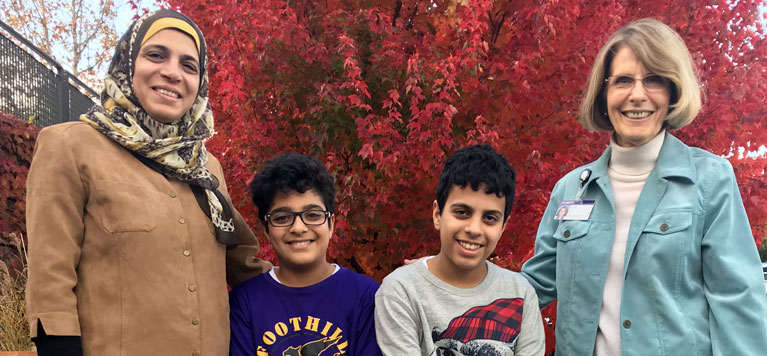 Local Student Donated Money for Toys to Pediatric Unit at Walnut Creek Medical Center
Ahmed Al Hakem is a 7th grade student in Walnut Creek. Recently, his mom was helping him sort toys he'd outgrown.

"He turned to me and asked if there was a way to do something good with his old toys," said his mom Areej Al Bahrani. "It was so sweet."

"I've helped feed the homeless twice with my Boy Scout Troop," Ahmed said. "But I wanted to do something different this time."

He approached friends and family but instead of buying his toys, they began donating to his efforts. He raised $70 in a short time. The Al Hakem family lives in the neighborhood surrounding John Muir Health's Walnut Creek Medical Center. The Pediatric Unit seemed like the perfect place to help other kids. Ahmed's generous donation will be used to purchase new toys for children spending time in the hospital.

"Ahmed is such a special young man," said Patti Sparks, Program Manager for Student and Docent Programs at the Walnut Creek Medical Center. "He came in with his mom and brother, Ali. He was so proud when he handed me the money."

As his mother says, Ahmed has a great heart. We agree!

Thank you, Ahmed, for the donation. Thank you also for reminding us that each of us can make a difference.