Workshops
Our workshops are created to maximize learning opportunities in a focused environment. The traditional teaching manner has been to have a "noon conference" in which speakers come to address the residents. We found that residents would often be late, distracted, and tired. Therefore, under the guidance of our program director, residents have Thursdays dedicated to learning in the workshops.
Workshops begin at 12:30 PM and participants include all available residents, students rotating with our team, faculty members, and invited guests.
Workshops parallel the curriculum in the three/six-week block fashion, including clinical topics such as primary care, specialty care, behavioral health, health policy, or journal club or quality improvement.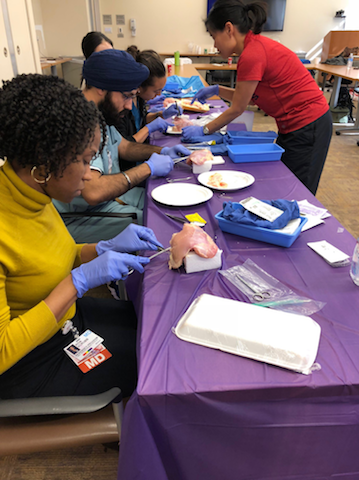 First year residents learning suturing during a Thursday afternoon workshop.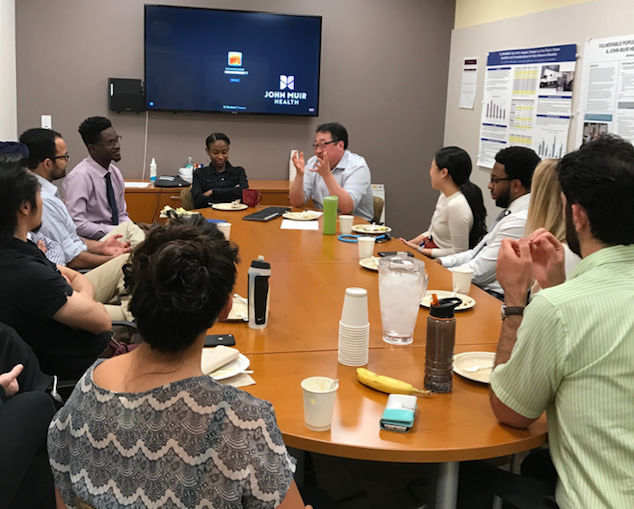 John Muir Medical Group CEO & President, Dr. T. Ahn, discussing Leadership with the Class of 2020, and visiting medical students.