Gynecologic Cancer Services
About Our Gynecologic Oncologists

A gynecologic oncologist is a surgeon who specializes specifically in the diagnosis and treatment of cancers within the reproductive system. In addition to a four-year residency in obstetrics and gynecology, a gynecologic oncologist also pursues three to four additional years of intensive subspecialty training through an accredited gynecologic oncology fellowship.
About Gynecologic Surgery
Gynecologic oncology surgery is essential for the diagnosis and treatment of female reproductive cancers which include ovarian, endometrial (uterus), cervical, vulvar and vaginal as well as trophoblastic diseases. Our gynecologic surgeons are highly skilled in all types of procedures including traditional and robotic surgery. The gynecologic oncology program offers comprehensive care, advanced technology and innovative treatments such as HIPEC. Our program is recognized as a high-volume center for ovarian cancer surgery. We are also a referral center for the diagnosis and treatment of patients with all female reproductive cancer as well as for women at high risk of developing certain gynecologic cancers. 
Our Gynecologic Cancer Services
Beyond offering the best possible care and the most advanced treatment options available, we believe in empowering you with the knowledge to be an integral part of the decision-making process. Throughout your treatment and recovery, we make sure you know exactly what to expect and what options are available to you – as we are firm believers that expert care, combined with a supportive environment, helps with the healing process.
In addition to diagnosing and treating gynecologic cancers, our program provides access to clinical trials for our ovarian, endometrial and cervical cancers. Our patients who have a hereditary cancer, or at high risk for developing one, have access to genetic counseling.
Better Outcomes through Highly Specialized Care
Studies repeatedly show that women treated by a gynecologic oncologist are more likely to have better outcomes, including higher survival rates than those treated by non-specialists. Due to the extra years of subspecialty training, gynecologic oncologists have a remarkable breadth of specialized skills including advanced diagnostic  and therapeutic capabilities for the removal of tumors, and the administration of chemotherapy.
Conditions We Treat

Ovarian cancer
Cervical cancer
Uterine cancer/sarcomas
Endometrial cancer
Vulvar cancer
Vaginal cancer
High risk hereditary cancers
Gestational trophoblastic diseases
Complex benign cases
Surgical Approaches

Robotic–Assisted Surgery: In the field of gynecologic oncology, robotic-assisted surgery has emerged as an invaluable minimally invasive approach for complex surgeries for certain selected patients. Robotically assisted technology offers advantages that include three-dimensional (3D) vision and instruments that improve surgeon dexterity and surgical precision, thus allowing surgeon to perform complex procedures through small incisions. Benefits include maximum preservation of surrounding healthy tissue, reduced pain and discomfort, shorter hospitalization, reduced blood loss, minimal scarring, faster recovery and quicker return to normal activities.
Minimally Invasive (Laparoscopic) Surgery: Laparoscopic surgery is a minimally invasive surgical treatment that uses several thin instruments with the assistance of a video camera. During the procedure, small incisions are made and thin tubes (called trocars) are placed through these incisions. This minimally invasive-surgery typically benefits the patient with having shorter hospital stays, less discomfort and reduced recovery time.
Fertility-Preserving Surgery: Our gynecologic oncologists are highly skilled at utilizing fertility-sparing surgical techniques to help maximize your childbearing options. For appropriate cases of early-stage gynecologic cancers, certain conservative treatments may be considered.
Complex Pelvic Surgery: Gynecologic oncologists are uniquely trained to perform highly specialized surgical procedures for the treatment of complex, benign gynecologic conditions.
Cytoreductive (Debulking) Surgery for Ovarian Cancer: The primary goal of this surgery is to remove all visible tumors. It is widely known that the experience of the surgeon is the most important factor in achieving this outcome. The ability of the surgeon, to achieve this goal has been shown to be the strongest predictor for increased, disease-free survival for ovarian cancer. Our nationally recognized, board-certified surgeons perform a very high volume of cytoreductive surgeries, and our outcomes are among the best in the nation.
Sentinel Lymph Node Mapping Surgery: This procedure specifically targets lymph nodes likely to contain metastasis with the goal of reducing the number of extensive lymph node dissections while ensuring the ability to locate microscopic nodal disease.
Hyperthermic Intraperitoneal Chemotherapy (HIPEC): HIPEC is performed as a two-part treatment in the operating room that begins with removal of as much of the cancerous tumor as possible to a minimal or microscopic level. Directly following the tumor removal, a tumor-specific chemotherapy agent is bathed and circulated throughout the abdominal cavity for 90 minutes. This procedure is often referred to as "hot chemotherapy". This is a treatment option for some women with recurrent ovarian cancer.
Why Choose Us
Surgical Expertise: Our high-volume Center for the treatment of ovarian cancer compares to the top 5.5% of ovarian cancer centers nationwide. (Source: Gynecologic Oncology, 136, (2018), 11-17)
Our experienced gynecologic oncology surgeons have performed more than 4,700 surgeries, and including more than 2,000 robotic cases, since 2007.
Multi-Disciplinary Comprehensive Tumor Board: Our expert cancer team reviews most cases and collaboratively creates an individualized treatment plan, that is unique to your needs. This team includes our gynecologic oncology surgeons, radiation oncologists, medical oncologists, medical imaging specialists, pathologists, clinical trials nurses, genetic counselors, as well as your designated nurse navigator.
Dedicated Nurse Navigator: Your nurse navigator compassionately guides and helps you and your family cope, understand your cancer diagnosis, and recommended treatment options. Additionally, your nurse navigator provides educational information and connects you with community and support resources, as well as facilitates communication with your care team.
Advanced Treatment Options: We offer a wide array of the most advanced treatment options available using state-of-the-art technology- from minimally-invasive, robotic surgery, to HIPEC "hot chemotherapy". Learn more about the Treatments We Offer.
Comprehensive Care: We recognize that cancer has a wide range of both physical and emotional effects. That is why we offer a team of specialized oncology nurses, case managers, social workers, as well as your dedicated nurse navigator, to identify any needs you may have to better assist you through the many challenges you may be facing.  
Clinical Trials: We have a number of open trials that our patients can choose to participate in, and we are continually adding new trials for many of our gynecologic cancers. View our current clinical trials.
Integrated Network Cancer Program Accreditation: Our program has been recognized by the American College of Surgeons for adhering to the highest standards of care. We're proud to be the only health care system in the Bay Area with this accreditation, which we've continuously held since 2009.
For questions about our Gynecologic Cancer Services or to make an appointment, please call (925)-947-3322.
Carolyn Berson, RN, MSN
Gynecologic Oncology Nurse Navigator
With my clinical background as an oncology nurse and my expertise with female reproductive cancer, I am able to provide and offer support to patients and families from time of diagnosis throughout their continuum of care. I have a compassionate and caring approach when dealing with the complex psychosocial impact of diagnosis. I assess coping strategies, provide referrals to local and regional community resources, as well as facilitate communication with your health care team.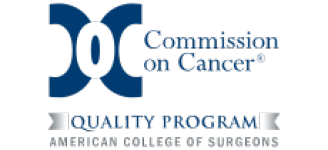 Awards & Recognition
Our program has been recognized by the American College of Surgeons for adhering to the highest standards of care. We're the only health care system in the Bay Area with this accreditation, which we've continuously held since 2009.

Classes and Support Groups
American Cancer Association
National Cancer Institute