Mobile Health Clinic
The Mobile Health Clinic (MHC) was founded in 2001 and continues to provide quality and culturally sensitive care to the vulnerable residents of East Contra Costa County. We serve the population with dedicated volunteer physicians, nurses and program staff and drivers. We are excited to have our residents participating in this Community Benefit program experience.
Our hope is that with the help of our residents' passion for the underserved, and the support of the John Muir Health system, is to expand our capacity to serve even more patients, and more comprehensively. We are thrilled to have received funding for the purchase of a new truck by the John Muir Health Foundation and hope to see it on the road in 2019.
Residents currently serve on the MHC during their Vulnerable Populations Health rotation and during the Musculoskeletal rotation. MHC service may be linked to another rotation in the future, while our commitment to the program and our patients remain steadfast.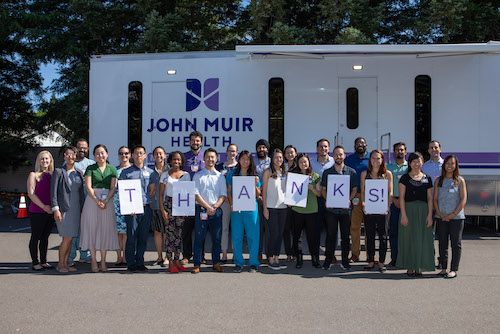 Figure 3: A Cuesta (RN), A Arteaga (MA), Dr. S Groot (PGY-1), Dr. C Owen (Volunteer Attending), E Loera (RN), Rosa Hurtado (Driver)
Based on a research project conducted by one of our residents, since passage of the Affordable Care Act we have noted:
Figure 4: 2016 Mobile Health Clinic Visits
Our percentage of Spanish Speaking patients has steadily risen

Increase in percentage of chronic illness visits (excluding diabetes)
Increase in percentage of returning patients
Since 2001, 97% of our patients have been uninsured.
Most recent patient satisfaction data state that in 2017, 100% of patients surveyed were highly satisfied with the services that the Mobile Health Clinic offered and with those services that they received.
Watch this brief video of the John Muir Health Mobile Health Clinic.