John Muir Health carries on the tradition of its physician and nurse founders of more than half a century ago: to build a preeminent community hospital in Contra Costa County. While our health system has grown over the years as much as the community around it, our core values remain the same and make John Muir Health unique among providers.
No one can tell the story of our health system better than the people who work here. The doctors, nurses, and other health professionals who care for patients weave the history and values of John Muir Health into the work they do every day. Learn more about what it's like to practice medicine at John Muir Health by reading or viewing a few of our physicians' stories: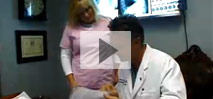 Dr. Andreas Kamlot discusses his experience as a cardiovascular surgeon working at John Muir Health.

View Video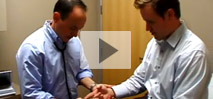 Dr. Mark Musco explains what he likes about family medicine and working with John Muir Health.

View video