Jeremy Fish, MD
Director, Family Medicine Residency Program
A residency educational leader for over two decades, Dr. Fish came to John Muir Health after a decade of serving as the Program Director of the Contra Costa Family Medicine Residency Program. He also previously worked with the California Association of Family Physicians (CAFP) to create the California Residency Network, which consists of more than 50 residency programs statewide.
"I'm excited about leading the development of our John Muir Health Family Medicine Residency Program. With a strong emphasis on leadership development, team care, digital health and comprehensive clinical training, we are committed to building the future of family medicine."
Read Dr. Fish's Welcome Letter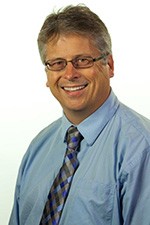 Catalina Triana, MD
Associate Program Director, Family Medicine Residency Program
A nationally recognized leader in behavioral health and motivational interviewing, Dr. Triana is passionate about teaching skills to facilitate health behavior change. She has been teaching behavioral medicine, patient-centered communication and primary-care counseling skills to family medicine residents and medical students since 2002. Prior to joining John Muir Health, Dr. Triana was a faculty member and Associate Program Director at the University of Texas, Medical Branch.
"I am committed to helping our residents reach their full potential as family physicians."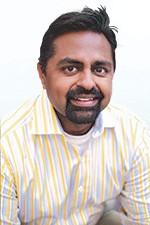 Kishore Nath, MD
Core Faculty, Family Medicine Residency Program
Joining the residency in 2016 as our first Core Faculty member, Dr. Nath has been working as a Family Medicine physician in private practice since 2001. During this time, he has served as a preceptor for students from the University of Southern California's Keck School of Medicine (his alma mater), as well as for residents in the Long Beach Memorial Family Medicine Program, where he served as Chief Resident. His current preceptor list includes students from the University of California San Francisco, and the University of California Berkeley - UCSF Joint Medical Program. He is a graduate of the University of California, San Francisco Faculty Development Fellowship.
As the Medical Director of John Muir Health's free mobile health clinic since 2010, Dr. Nath has a passion for providing care to the vulnerable and underserved. Born and raised in Southern California, he remains devoted to teaching his children to cheer for his childhood favorite teams in Southern California.
"I'm committed to cultivating a passion for the underserved and harnessing residents' intellectual curiosity into becoming the quality physicians we need for the future."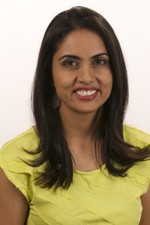 Ravi Kullar, MD
Core Faculty, Family Medicine Residency Program
Dr. Kullar became the residency program's second Core Faculty member in 2016. She is originally from the San Francisco Bay Area and attended the University of California, Davis for medical school. There, she was a recipient of the Regents Scholarship and a member of the Alpha Omega Alpha (AOA) Honor Society. After graduating, she began residency in Family Medicine at Contra Costa Regional Medical Center, graduating in 2008. She is also a graduate of the University of California, San Francisco Faculty Development Fellowship. Prior to joining John Muir Health, Dr. Kullar was a faculty member at the Kaiser Permanente Napa-Solano Family Medicine Residency. One of her major areas of interest is teaching residents efficiency skills for their practice. Her other major interest is in outpatient women's health, including women's health procedures.
"I am passionate about teaching residents how to make their careers in clinical medicine sustainable, rewarding, and even fun."
"Cammy" Froude, PhD, MA, LMFT
Core Faculty, Behavioral Health Program Manager
Dr. Cameron Kiely Froude joined the residency in 2016 after completing a post-doctoral fellowship in medical family therapy from the University of Colorado, St. Mary's Family Medicine Residency. Cameron has used her years of behavioral health experience to serve marginalized patients and their families and train family medicine residents in integrated behavioral care. When she's not meeting with patients or working with residents, Cameron is writing about psychosocial issues in healthcare and has served as a guest editor for a year-long narrative series in the journal Families, Systems, and Health. Currently, Cameron is completing the San Francisco Faculty Development Fellowship at the University of California.
"I will support the integration of behavioral health in family medicine residency training and patient care."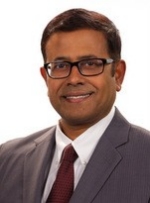 Jay Hariharan, MD
Key Faculty, Musculoskeletal and Sports Medicine,
Family Medicine Residency Program

Dr. Hariharan is a family physician, who is fellowship trained in Primary Care Sports and Musculoskeletal Medicine. After residency in Family Medicine, he completed fellowship training in Primary Care Sports Medicine at the University of Washington/ Providence Sacred Heart program. He has taken care of high school, college and professional athletes in the outpatient and sideline settings. Dr. Hariharan has special interest and skills in the prevention and management of musculoskeletal problems and sports related injuries. He is thrilled to be a part of the residency program, training future family physicians in Musculoskeletal and Sports Medicine, and providing quality care to the community.
"I am really excited about training family medicine physicians and empowering them to achieve a high level of competence and comfort in musculoskeletal examination techniques and procedural skills, which are the essential building blocks for the goal of providing high quality care in primary care Sports and Musculoskeletal medicine."
Learn more about Dr. Hariharan
John Zuorski, MD
Executive Director, Graduate Medical Education

Prior to his current role, Dr. Zuorski served as past president of John Muir Medical Group, a 250-member primary care medical group within John Muir Health's physician network. Dr. Zuorski is also a professor of clinical medicine at the University of California, San Francisco. With a longstanding interest in primary care education and training, as well as in the implementation of a vibrant and functional medical home model, Dr. Zuorski believes that the key to success in these endeavors is training family medicine physicians to become leaders within the medical delivery system.
"I have endeavored over the years to develop a voice for primary care within the medical community and earnestly want to include the voices of the family medicine residents in that discussion."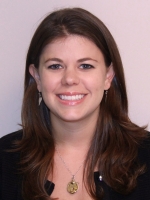 Jessica Clima, MD
Key Hospitalist Faculty, Family Medicine Residency Program
Dr. Clima has worked at John Muir Health as a hospitalist since 2014. She completed her residency training and chief resident year at California Pacific Medical Center in San Francisco. She joined the John Muir Health residency team in 2016 as the Inpatient Clinical Director. She is interested in training future family medicine physicians in acute care conditions with an emphasis on transitions of care.
"I am passionate about training well rounded and competent family medicine physicians who will be the future of John Muir Health."
Krystal Pong, Pharm.D.
Program Manager, Ambulatory Care Pharmacy
Dr. Krystal Pong is the Program Manager for Ambulatory Care Pharmacy Services at John Muir Health and started the ambulatory care pharmacy program at John Muir Health in 2014. Dr. Pong graduated from University of California, San Francisco School of Pharmacy and then completed her residency training at the San Francisco Veterans Affairs Medical Center with a focus in ambulatory care. She has worked in a variety of pharmacist-run ambulatory care clinics including disease state management, anticoagulation, pain management and medication therapy management, as well as the poison control center and population health management. Dr. Pong is committed to utilizing ambulatory care pharmacy services to improve patient care and support the health care teams.
"I am dedicated to optimizing inter-professional collaboration and helping to develop effective health care providers focused on patient-centered, team-based care."