Pulmonary Rehabilitation (Lung Health)
Respiratory conditions such as lung disease and asthma can hinder your quality of life. Our educational, training, and rehabilitation programs are designed to help you maintain the highest possible levels of function and independence.
Respiratory Care
We provide pulmonary exercise testing, pulmonary function studies, and many other services. A fee may be required. For more information, please call (925) 947-5292.
Pulmonary Rehabilitation Program
We know that breathing conditions such as any chronic lung disease can affect your quality of life. That's why our Pulmonary Rehabilitation Program includes an assessment, education/ training, exercise, all designed to help you maintain your quality of life and independence while living with lung disease. 
Our program is designed for people with a chronic lung disease, and consists of classes that meet two to three times a week for seven-weeks. Our interdisciplinary team of healthcare professionals work with you and your family on training, support, and tools that will help you meet the day-to-day challenges of living with lung disease and be as independent as possible. Education and exercises are an important part of the program. 
Topics covered can include:
Activities of daily living
Breathing retraining
Learning about your lung disease
Self Assessment
Excercise conditioning
Medications
Nutrition
Quitting smoking
Stress management
Support groups
Who Can Benefit?
People with the following lung conditions can benefit from our program: 
Obstructive Lung Diseases: airways are blocked, making it difficult to breathe 
Asthma: a common long-term lung disease that inflames and narrows the airways
Bronchiectasis: a condition in which the airways in the lungs are damaged, which makes them widen and become flabby
Chronic Bronchitis: long-term inflammation of the airways in the lungs
Chronic Obstructive Pulmonary Disease (COPD): disease of the lungs in which the airways narrow over time (this includes Emphysema and Chronic Bronchitis)
Cystic Fibrosis: a genetic disorder that affects the lungs as well as the pancreas, liver and intestine
Emphysema: long-term lung disease that can make breathing difficult
Restrictive Lung Diseases: lungs cannot fully expand and fill with air 
Interstitial Diseases: lung disease that affects the tissue and space around the air sacs of the lungs
Occupational and Environmental Lung Diseases: lung disease from environmental or work-related causes
Sarcoldosis: a disease that causes inflammation to your body's organs such as the lungs
Chest Well Diseases: diseases that affect the rib cage, chest muscles, or the lungs
Neuromuscular Diseases: disease that can involve respiratory muscle weakness
Pulmonary Fibrosis: the formation or development of excess fibrous connective tissue in the lungs or scarring of the lung
Other Lung Diseases:
Lung Resection: surgical procedure where all or part of a lung is removed
Lung Transplantation: surgical procedure where one or both lungs are replaced with a healthy lung or lungs by a donor
Pulmonary Arterial Hypertension: rare lung disease that leads to the narrowing of the blood vessels of the lungs
Program Follow-up 
Once you complete the program, you can participate in an ongoing maintenance exercise program. We also currently offer two support groups: Transplant Support Group and Restrictive Lung Disease Support Group. For more information and details on either of these support groups please call 925-674-2351. 
Family Participation
We encourage spouses and other family members to attend the program with you. We believe that when family members understand your lung disease and the lifestyle changes that are needed, the quality of life can improve for the entire family. 
Inusrance Coverage
Physician referral is required. Our Lung Health Program is approved by Medicare and by most private insurance companies. Our team can help you with figuring out your personal insurance coverage. 
If you have any questions or would like any further information on our program please call us at 925-674-2351. 
Lung Disease Education/Support Group
(925) 674-2351
A free, welcoming group for patients and their families meets at 2:00 PM on the last Wednesday of each month at the Concord Medical Center.
Pre and Post Lung Transplant Support Group
(925) 674-2351
If you or your loved one are part of our unique community of Pre and Post Lung Transplant, you are invited to our Support Group! Come hear our stories, share your experiences, and get support when you need it from people who know what you are going through. 
Sleep Apnea Patient Support Group
(925) 935-7667
This free group supports sleep apnea sufferers, their loved ones, and other interested parties. It meets at the Walnut Creek Medical Center.
RLD/IPF Support Group
(925) 674-2351
The Idiopathic Pulmonary Fibrosis Lung Disease Support Group provides an understanding environment where you will receive emotional support when you need it from people who know what you're going through. You will obtain strategies to help cope with your condition and have your questions answered.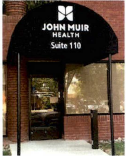 3480 Buskirk Avenue, Suite 110 
Pleasant Hill, CA 94523
Phone: (925) 674-2351
Hours: M/W/Th 7AM-5PM and Tu/Fr 7AM-3:30 PM
Don't let respiratory conditions such as lung disease and asthma stand in the way of a happy, healthy life. Lung Health Services can help you maintain your independence and breathe more freely. Community health offerings include a range of outpatient rehabilitation and support programs.